Servicing Your Jewel
Chiang Heng Jewellery offers you a variety of care possibilities to rejuvenate your jewelry and give it back its original brilliance. Our master jewelers, gemologists, gem-setters, engravers and polishers are all ready to help*.
*The maintenance services mentioned here may not currently be possible in outlet. Please contact us ahead of time for confirmation.

Rejuvenating Polish
If you love your jewelry, you might wear it very often. With time, this could cause it to lose a little of its brilliance and for superficial scratches to appear. The right care can restore the original splendor of your jewelry.
This may include:
General cleaning,
polishing with soft brushes,
immersion in a rhodium bath, if made of white gold, to bring back its shine.
These treatments are carried out entirely by hand by highly experienced polishers. Polishing removes an extremely fine layer of metal. For this reason jewelry should be polished only when necessary.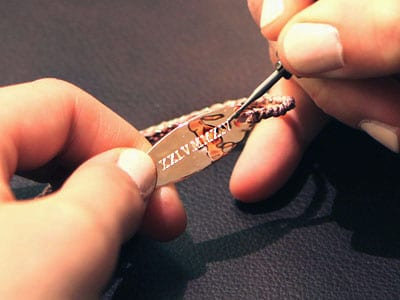 Engraving
With this service, Chiang Heng Jewellery can help you to celebrate an important event in your life or simply to personalize your creation. Our local outlet sales-team can advise you on feasibility, as it depends on the technical characteristics and design of the creation (e.g. available space or metal thickness).
We advise customers to check the preview before confirming their purchase as any item purchased online that has been personalised cannot be returned for a refund unless a manufacturing defect is located by one of our teams.
At present, all orders selected for engraving are shipped on a 3-4 day Standard delivery service.

Jewelry Resizing
Where possible, for the perfect fit, Chiang Heng Jewellery offers you the possibility of adjusting the size of your creation. This process is carried out by hand, allowing your creation to be adjusted to your wishes. This service is not available for certain creations due to their unique design. Our local outlet can inform you about the resizing specifications for each jewelry creation.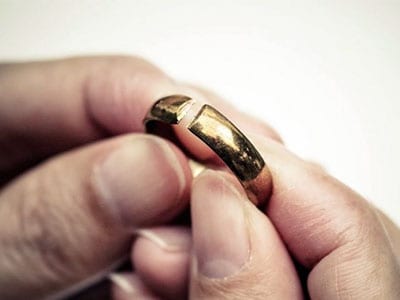 Ring Resizing
As one of our most popular services, we offer all manner of ring sizing to our clients. Whether you need your ring permanently sized up or down, or prefer a semi-permanent ring sizing solution, we can expertly handle that for you. Keep in mind, each ring sizing request presents a unique challenge based on the ring's structure, the type of materials used, and the amount of materials used; therefore we ask that you bring in your piece for us to inspect before we can present you with an accurate estimate for the work.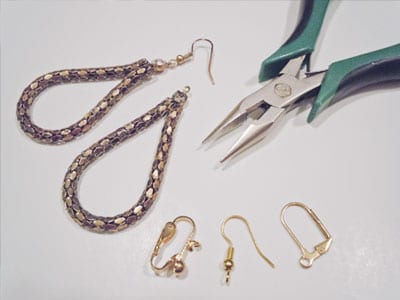 Earrings Service
Most Chiang Heng Jewellery earrings are designed so that the fastening system can be modified at any time during their existence. For such creations, our jewelers can thus replace rods with clips, or vice versa, according to your wishes.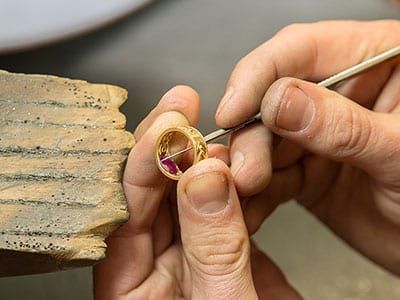 Repair Service
Chiang Heng Jewellery's expert jewelers are able to restore and repair vintage or damaged jewelry to its full splendor. This service may include soldering and replacing broken or missing elements (e.g. stones, clips, clasps, etc.). We invite you to bring your creation to one of our boutiques, where we can assist and advise you.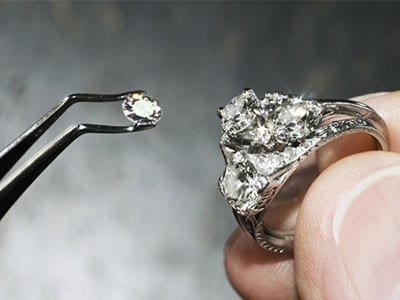 Custom Design
If you can dream it, we can create it. If you have a unique jewelry piece in mind, our expert team will work with you one-on-one —through each step of the process— to make your idea become a reality. Our trusted network of master craftsmen and jewelry artisans, in conjunction with some of the most technologically advanced jewelry imaging available, makes it easy for you to design your unique jewelry piece.