How To Measure Your Bracelet Size
When choosing a new bracelet, it's important to buy one in the right size. Other, this piece will just end up in the back of your jewelry box or closet. Here are some simple steps you can follow when measuring your bracelet size or bangle size.

Option 1 : Measure your wrist with the fabric measure tape
Measure your wrist, just below the wrist bone (where you would wear your bracelet) using the measuring tape. Recommended to add extra space for comfort in wear.

Option 2 : Measure your wrist with paper and a pen
If you are using paper to measure your wrist, mark the strip with a pen where the end of the bracelet needs to be. Add the standard 2-2.5cm (¾ tp 1 inch) to your wrist measurement for comfort in wear.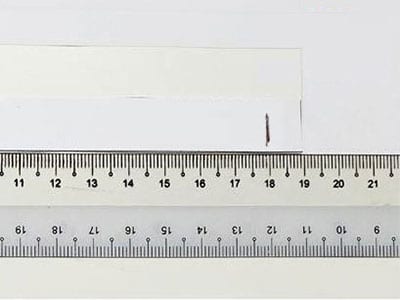 Final Step
You can then use a ruler to measure the paper, this will give you your wrist size.
Determine your size by chart
When ordering, please specify the exact number on the measuring tape, we will make sure your bracelets will fit you nicely. To find your bracelet size, you can specify your wrist circumference in either centimeters or inches. Please also specify whether you prefer your bracelet a little looser or tighter.
Wrist net circumference (CM)
Recommeded bracelet size (CM)
14 cm
16 cm
15 cm
17 cm
16 cm
18 cm
17 cm
19 cm
18 cm
20 cm
19 cm
21 cm