History & Milestone of Chiang Heng Jewellery
Chiang Heng Jewellery (Chiang Heng) was founded in 1986 by Mr.Yip Soon Chiang, an experience gold-smith.

Its first outlet was located in Kepala Batas which was then move to Jalan Ong Yi How in 1996.


In 2000, Mr.Yip Yee Leep started working with Chiang Heng as its Marketing and Procurement Manager.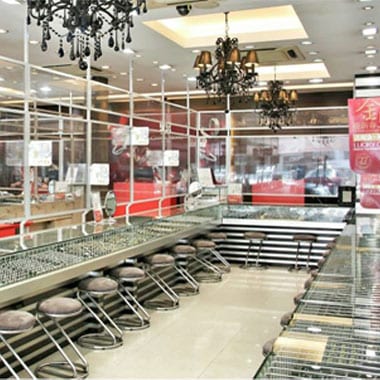 In May 2010, the second outlet at Bukit Mertajam outlet was launched.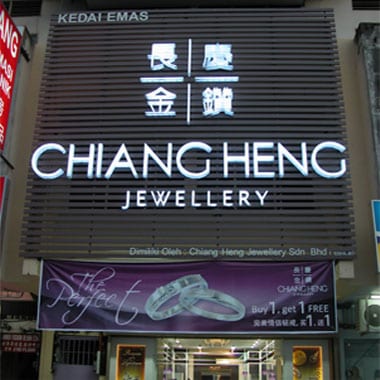 Due to business expansion, Chiang Heng Jewellery was then taken over by Chiang Heng Gold & Diamond Sdn.Bhd.(CHGD), which was incorporated in December 2011. Both Mr.Mac Yip and Yip Soon Chiang were appointed as the director.

Currently Mr.Mac Yip is overlooking the overall business management and implementation of the Company's strategic plans and policies.


100,000
Towards the end of 2011, the Company started to promote and advertise in social media platform. Today, the Company's facebook has more than 100,000 followers.

To overcome the high demands of consumers from the Penang island, the Company's Perak Road outlet was established in December 2014.

Gunung Rapat and Nusa Bestari outlet were set up in April 2016 and 2017 respectively as the company's effort in expanding its business in Perak and Johor.

CHGD offers a wide variety of yellow, white and rose gold diamonds and gem jewellery at a most affordable price. Its jewellery collections range from exquisite pieces to simple designs and are all crafted to meet the every important moment of one's life.


The Company also participated in domestic and overseas trade fairs which brought fruitful results in the form of export order. The Company anticipates to obtain higher revenue from the overseas market.

Last but not least, the Company recognizes the important of employess as its most valueble assets. Hence, it constantly conducts in-house trainings to enhance their technical competencies. To enhance close relationships among employess, the Company strongly encourages the employess to participate in leisure activities such as company oversea annual trip and annual dinner.